Battle-tested, industry leading, response software
Subscriptions
Subscribe as an Individual, Group, District, or Organisation.
We have a range of options available for your own specific requirements. Discounts are available for larger membership bases, and volunteer groups.
Our subscriptions all include full access to each of BART's platforms and modules.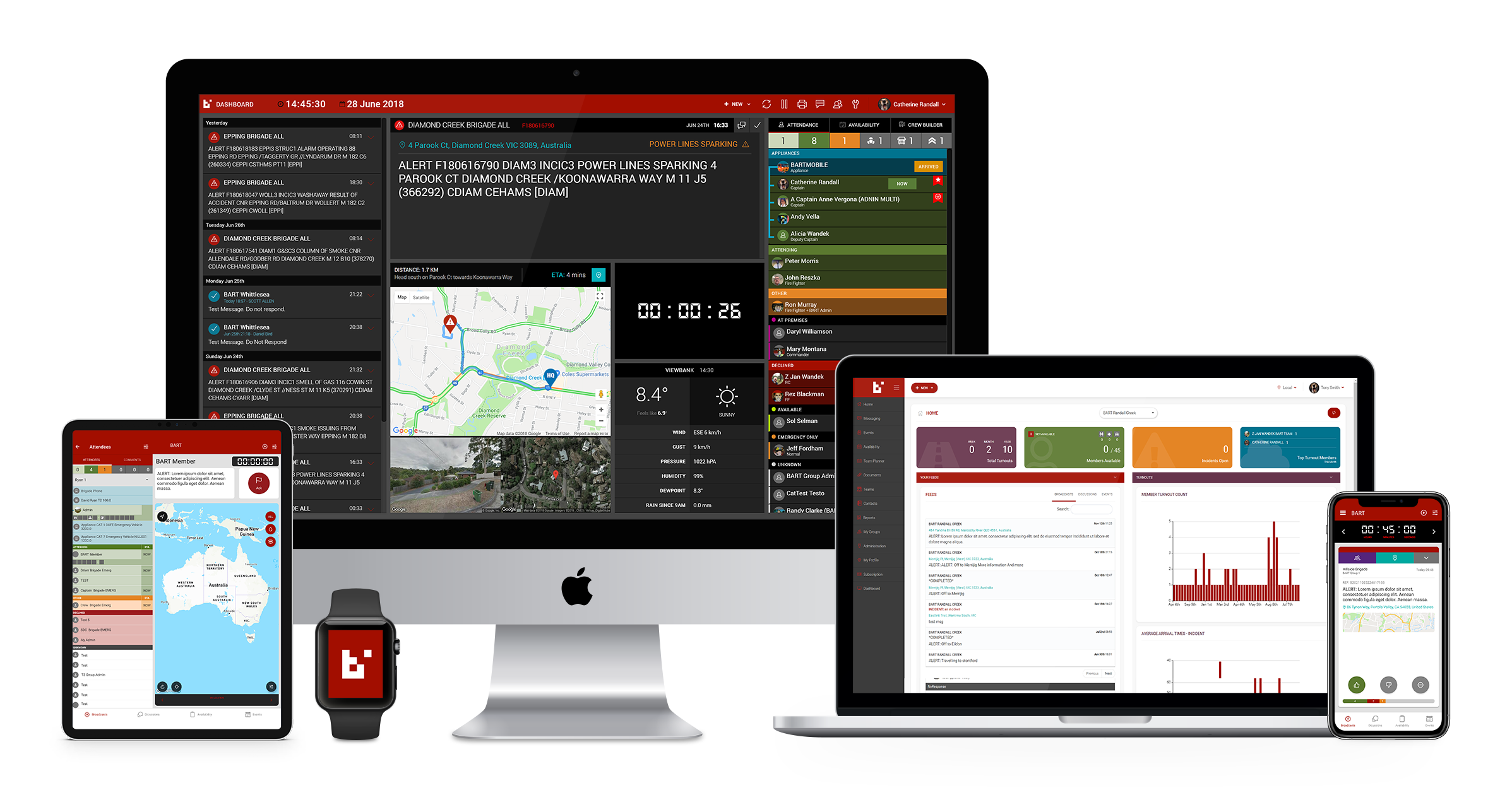 Access & Permissions
Granular permission options that fit your own organisational structure.
Assign user roles with various access permissions, including standard end-users, group, district, zone, and organisation administrators.
Control view and edit rights to: Manage end-users, Send broadcasts, Reports and audits, Create events, Crew builder, Create teams, Assign shifts, tasks, and resources
Groups & Teams
Setup multiple groups to reflect your own organisation's structure and create teams on the fly.
You can have any number of groups based on location, role group, or specialisation, and assign specific broadcast tags to communicate the right information to the right people.
Teams can be created with members belonging to multiple groups. Pick members based on availability, location, and skill set.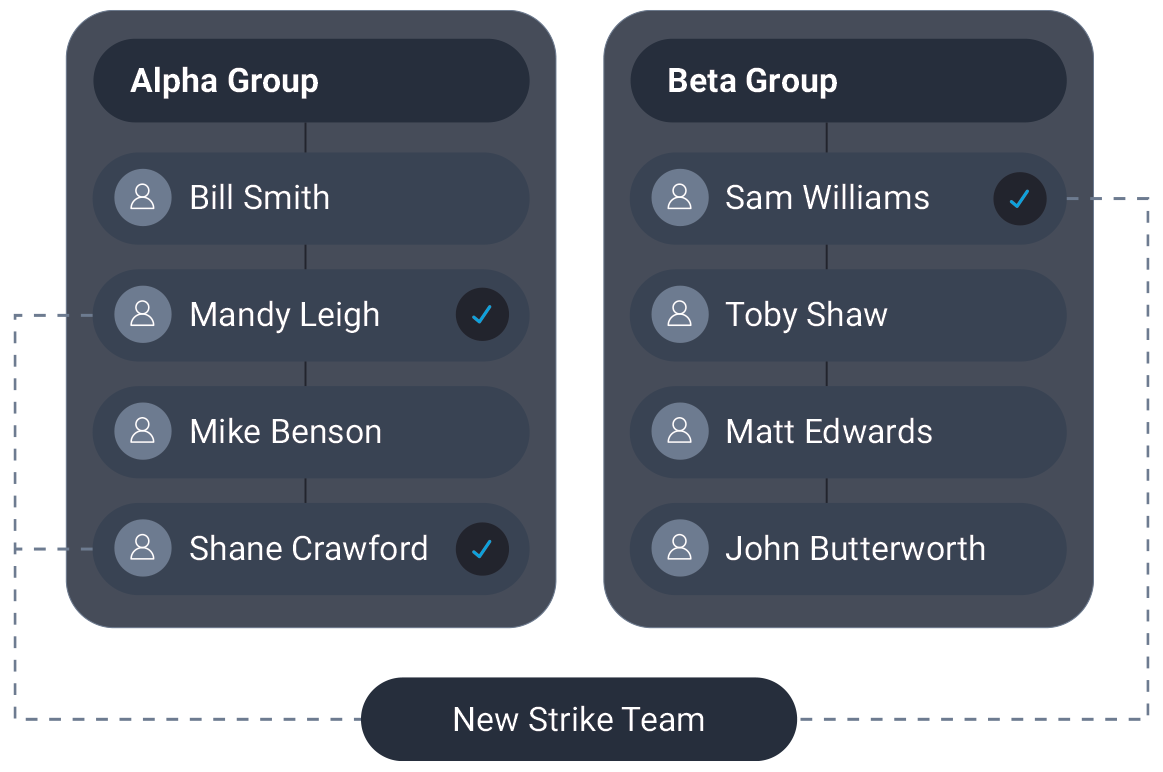 Security
We take security seriously and take every precaution to keep your data safe.
All BART data is encrypted 'end-to-end' and is housed solely within the AWS hosting infrastructure, located in Australia.
The application is fully password protected and has a dedicated audit database that records all logins, attempted logins, and administrative changes made within the system.